By Danny Gallagher
Last Updated: 25/02/19 6:55am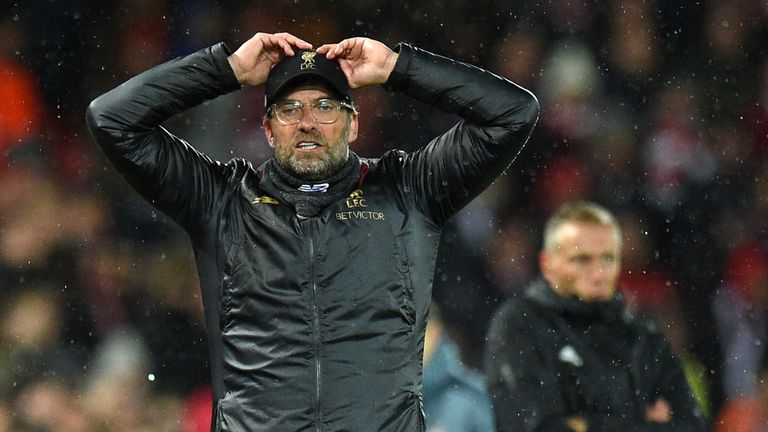 Jurgen Klopp admits pressure has mounted on his side after a draw at Old Trafford, but will not draw comparisons with Manchester City.
Liverpool were held to a goalless stalemate by rivals Manchester United, though still hold destiny in their own hands after going one point clear at the top.
Klopp is remaining calm despite a Merseyside derby looming on the horizon, but admits pressure is now surrounding his team with rivals City in red-hot form.
"Of course there is pressure. Actually, from my point of view, it is a very positive pressure, but I don't have to play – I only sit here and say dumb things, so that's easy," said the German.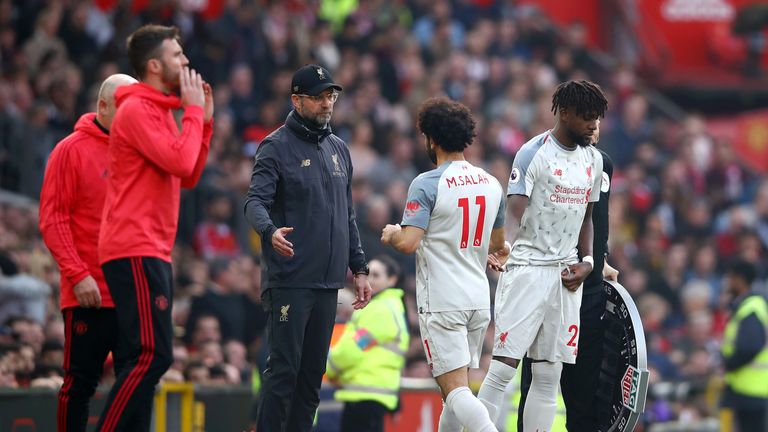 "We all have to learn in these situations, the only way we can do it is with passion. This club, the heart and soul of this club, is passion.
"On Wednesday night we have another chance (at home to Watford) and then there's the derby, which is always a very emotional game so, again, passion.
"I get there has been a few too many draws in the last couple of games but, still, we are where we are so let's go on.
"People can say 'Man City are doing better' but we don't compare ourselves with that because we have to get the points our own way.
"There are different ways to be successful and so far we were successful. That's 100 per cent true."
Source: www.skysports.com