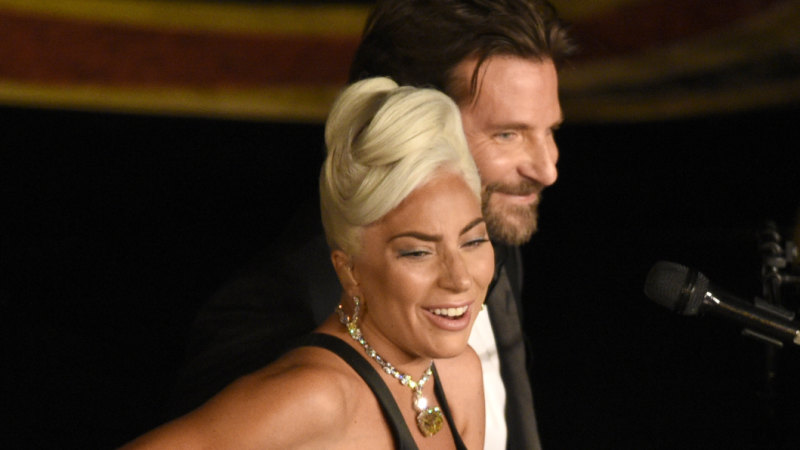 Lady Gaga and Bradley Cooper had hearts – and imaginations – racing during their performance of Shallow at Monday's 91st Academy Awards, on what was an otherwise anticlimactic evening.
The pair took to the stage about halfway through the ceremony to sing the soon-to-be Oscar-winning song from A Star Is Born. Shortly after, Gaga collected the statue for best original song.
While Cooper's voice was a little scratchy to begin with – he admitted to being nervous in the weeks leading up – the pair soon had the crowd enchanted as they rounded out the piano number cheek to cheek and sharing the microphone, with Cooper's arm around Gaga.
The chemistry between the co-stars was so palpable they received two standing ovations from the celebrity-filled crowd, while social media users had endless jokes about the pair being a physical manifestation of true love. Let's not forget, though, that Gaga and Cooper are actors – with the latter in a long-term relationship with model Irina Shayk, who was by his side at the event.
Source: www.smh.com